1
« on: February 25, 2021, 03:59:45 PM »
I'm just gonna put it here and check it out in 2 years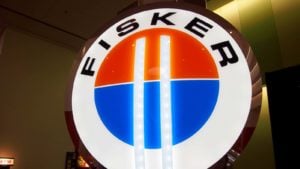 Who can compete with Tesla? Welll no one so isn't that a monopoly? They do have EV other vehicles like 3 wheel or 18 wheeler or trucks or golf cart looking EV companies but still, that's not something a common person can buy right? They buy Telsa cuz that is all that is there. Until now.
Introducing Fisker, a future competitor of Telsa well sort of. Just like Telsa back in the days with deposit of $1000, they only do it at $250. Unlike Tesla, they build their own vehicles and costly, this Fisker company will outsource and will get other companies to build their vehicles for them. They have contracts with the manufacturers that builds toyota and another one that build the Iphone.
More info can be found here.
https://www.fiskerinc.com/
Middle of this year is the prototype launch. In 2022 is the massive roll out to sell. Quarter 4 of 2023 will be the introduction of their 2nd vehicle.
Unlike Telsa where their suv is selling in the $70+K, Fisker ocean suv only $37K which makes it affordable for the masses. The Ceo is some BMW and Aston-Martin designer guy. He did flopped the first time around cuz he was trying to make it into the expensive line or luxury line of EV. Now is his second chance. Even Ford guy took 3 tries and here we are with Ford.
Red Market today so its stock took a nose dived with all them other stocks but is still up for the year. When it is red, I buy. Expecting to roll out 100k vehicles a year vs tesla 500k so 1/5 of the market share valuation in comparison is what? You do the math
I know I missed out on the early days of Tesla but this might be my second chance to get in early as an investor.
$21.58 @ 2/25/21